School Holiday Programmes — July school holidays
What is a Literacy Intensive Programme?
Our Literacy Intensive Programmes aim to provide a highly engaging and interactive learning experience for your child. Each day, your child will complete three hours of intensive one-to-one and small-group literacy instruction.
Your child will learn vital skills for reading and spelling through multi-sensory, systematic instruction, as well as receive rewards and incentives designed to motivate him or her to achieve their best. Skills in phonological awareness, reading, spelling, letter formation and writing will be the focus of the week's activities.
An initial assessment in the first session will identify a starting point for your child. This will form the basis for intensive instruction with the aim to move your child beyond this point. Children will also learn a range of fundamental, foundation literacy skills.
Who would benefit?
The programme is designed to benefit pupils experiencing reading and/or spelling difficulties or those who have a specific learning difference such as dyslexia. The programme is suitable to children of all ages and ability levels.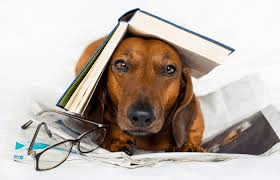 What and when?  The Literacy Intensive Programme will be run across four days in the first week of the July school holidays.  Monday 3 July to Thursday 6 July 2017.  There will be two programmes run, with sessions run either in the morning (9 to 12) or afternoon (1 to 4).
Where?  All sessions are held at the Literacy and Learning Centre, Suite 4 /2 East Street, Five Dock 2046
___________________________________________________________________________________
For further information or to book a place for your child, please email info@literacyandlearning.com.au